ENGLISH
Description
We offer rafting and other various outdoor tours in Tokyo and Yamanashi prefecture.
We have rafting tour, ducky tour, shower climbing tour, SUP tour and One Day tour as well, which you can pick two kinds of the activities for a day.
You can also enjoy BBQ after the tour.
Our base is located at just about an hour and 30 minutes from central Tokyo!
You can take JR line to get here and you will have a wonderful experience in such a majestic nature!
Our pretty log cabin is characterized by Nepalese culture.
You can enjoy cozy and boisterous atmosphere!
Most of the facilities and our office are made by our staff.
Tours
Rafting Tours
Rafting is a fun and exciting leisure sport going down a rapid stream on a rubber boat.
Explore adventurous tour with experienced friendly guides in around Tokyo!
You can enjoy with your family or friends.
Have fun in the majestic beautiful nature!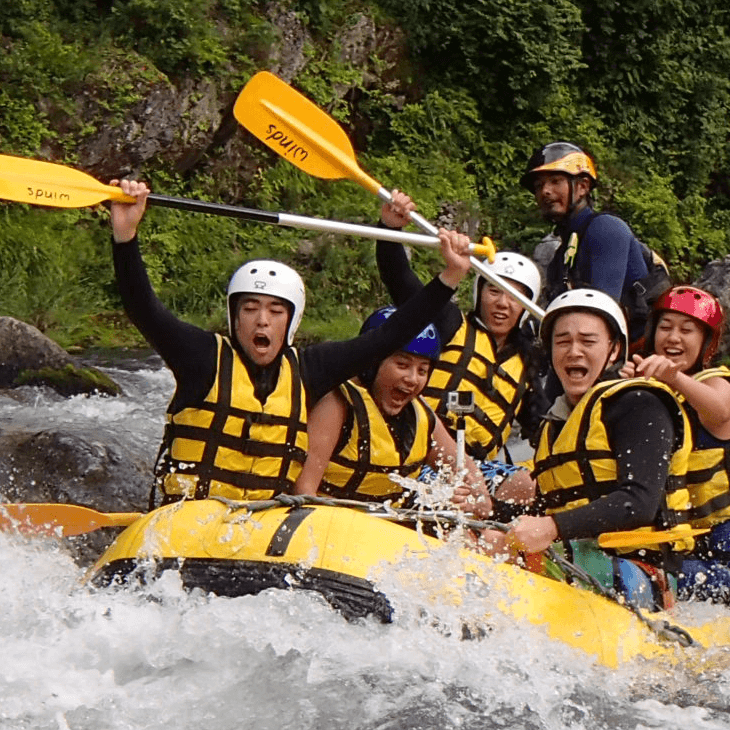 Duration
From March to November
Minimum number of applicants
2 people
Place
Okutama (Tokyo) or Ōtsuki (Yamanashi)
Shower Climbing Tours
Shower Climbing is a river sport where you get to walk along beautiful canyons, climb up waterfalls, and slide with your body downstream.
You will forget all your worries when climbing through the majestic canyon.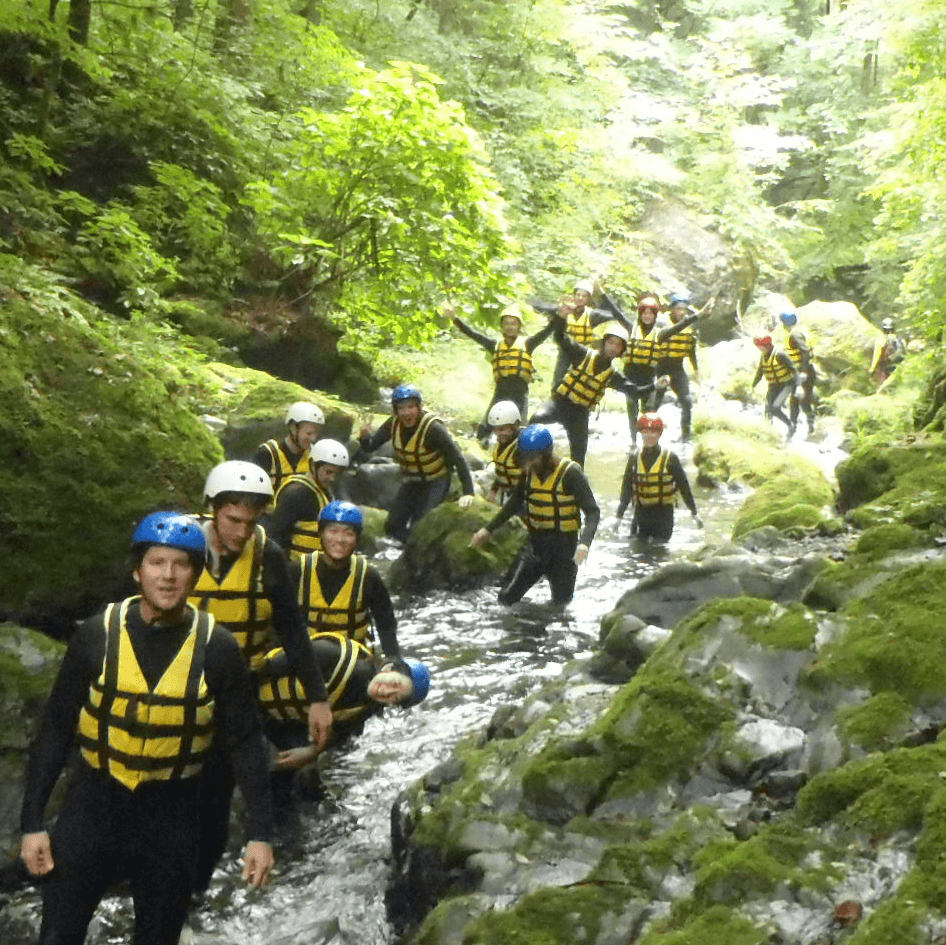 Duration
From April to October.
Minimum number of applicants
2 people
Place
Okutama (Tokyo) or Ōtsuki (Yamanashi)
Ducky Tours
We have 1 and 2 person inflatable kayaks.
We provides the adventure and know-how.
Imagine riding on a natural roller coaster in the beautiful natural environment.
It is you who decide the destination of the boat!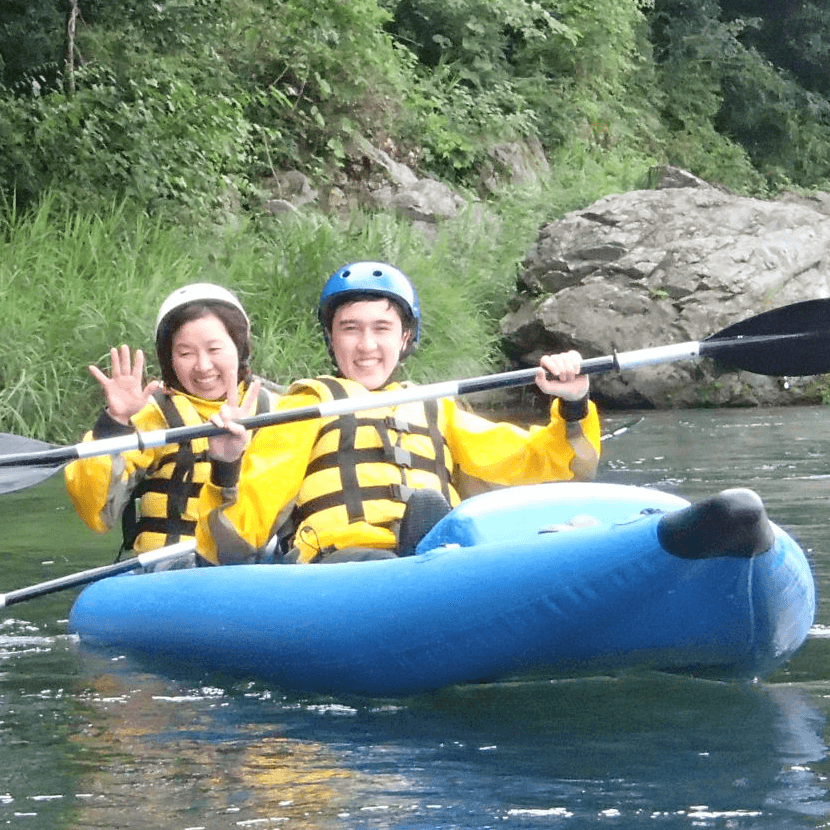 Duration
From March to November.
Minimum number of applicants
2 people
Place
Okutama (Tokyo) only
SUP Tours
Lake Shiromaru SUP tour at Okutama area of Tokyo.
Challenge the stand-up paddle at the deep green Shiromaru Lake that connects to the clear stream of the Tama River.
If you get a little knack, you can easily stand on SUP.
You can enjoy a relaxing water walk by paddling on the SUP board one by one.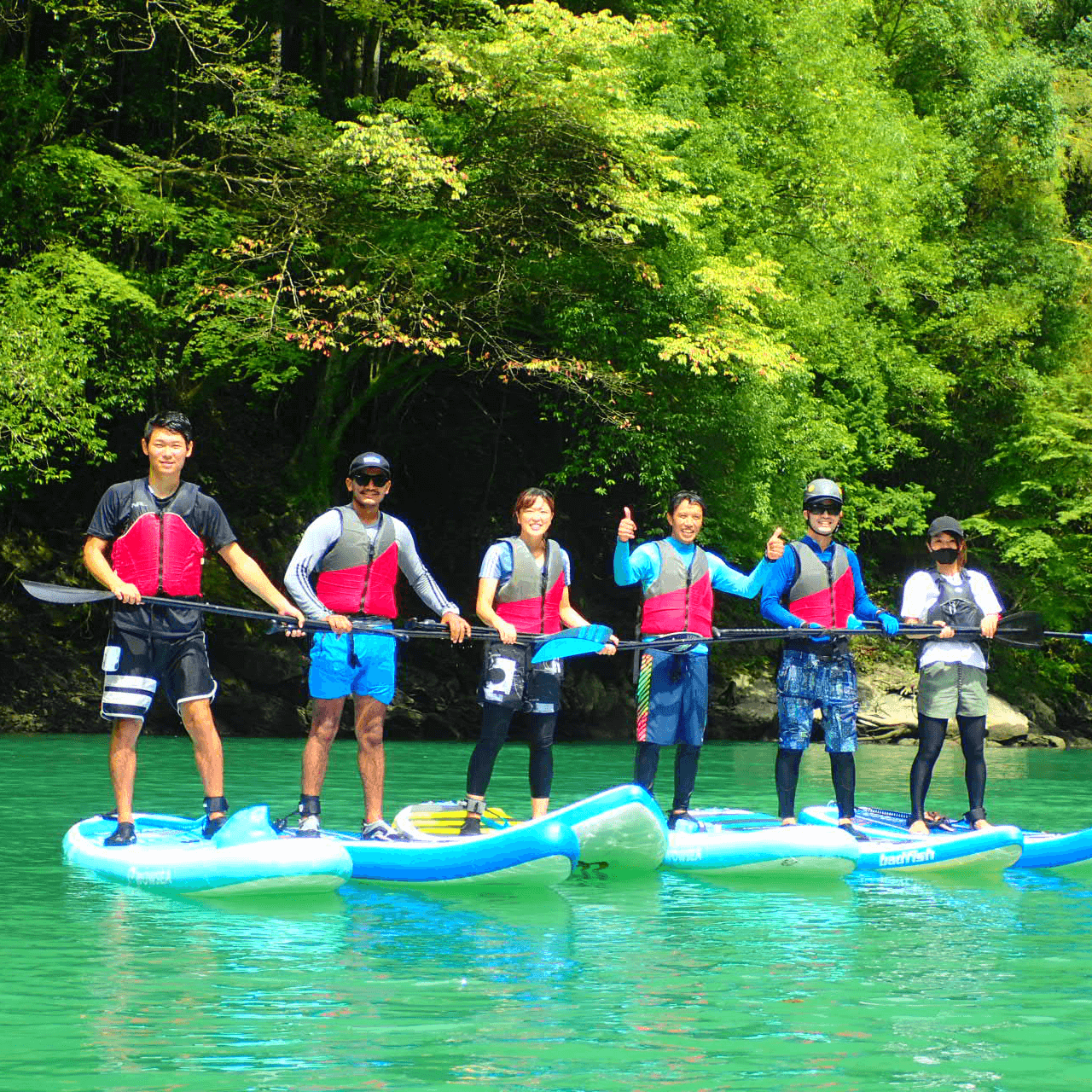 Duration
From March to November.
Minimum number of applicants
2 people
Place
Okutama (Tokyo) only
Optional BBQ
You can enjoy barbecue for about 3 hours after the tour at Okutama base.
*2500 yen per person, applicable for 4 people or more.
*In cases of serious weather and typhoons, we will cancel the activity and provide a full refund.
*It is not possible for the lunch time of the 1DAY Tour.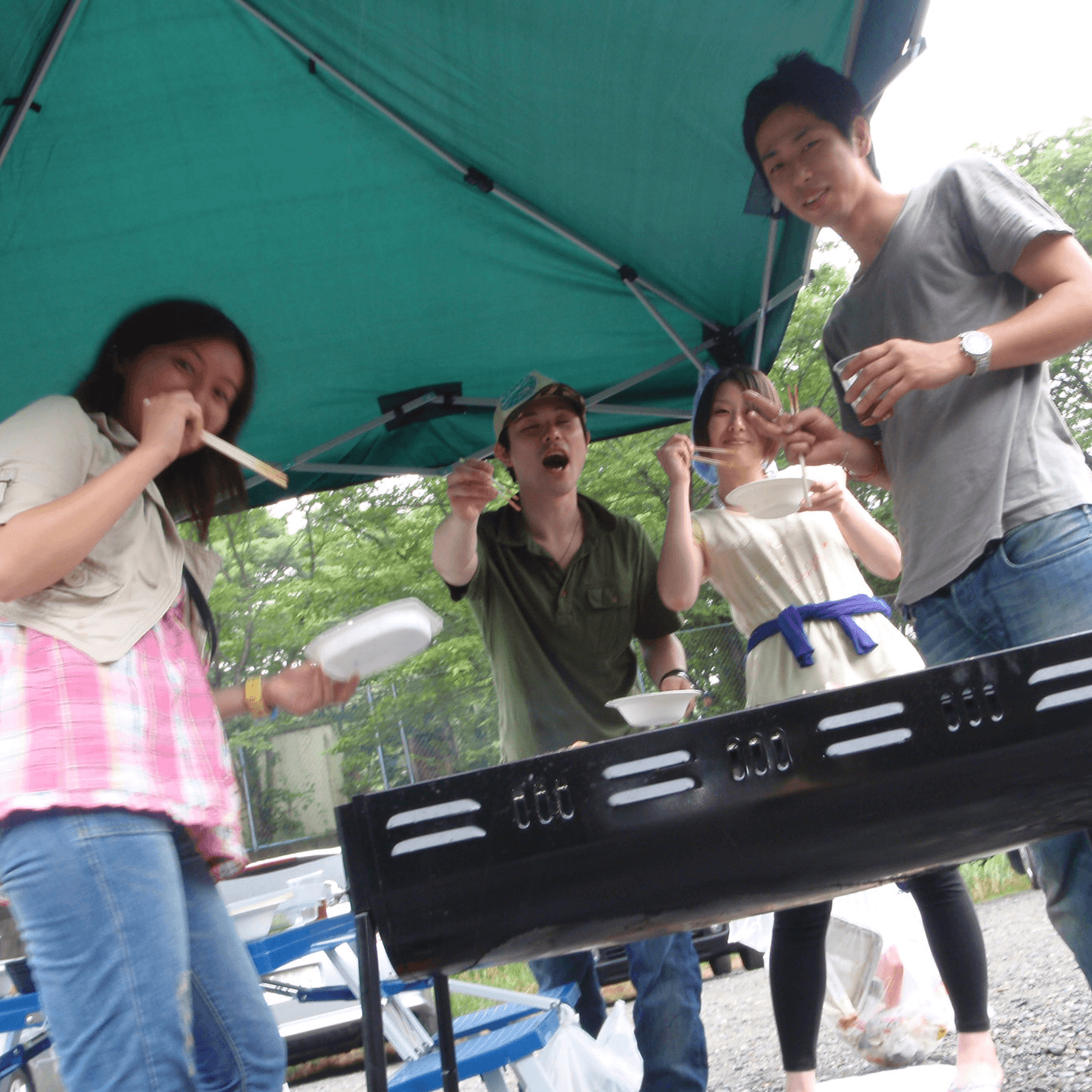 Courses
You may choose Half day tour or Full day tour.
Full day tour, called One day tour, you can choose two half day tours.
It's including lunch.
The Half-day tour takes about 3 hours, and One day tour takes about 7 hours.
Start time is depends on the season.
Check the calendar and we will inform you of the time by email.
What to bring
Swimming suit , Bath towel , Water shoes , Sunscreen
*Rental shoes are available for 300 yen
Price
Please check the price in the calendar below.
Others
Please note
Life jackets and helmets will be provided, insurance and photo data is inclueded.
Children (over 6 years old) and those who can't swim are welcome! water shoes are available for ¥300 at the facility.
Tour pictures can be downloaded for free on our Website after the tours.
Cancellation Policy
A cancellation charge will be requested on all cancellations made 6 days or less before a scheduled tour.
6-4 days before 25%
3-2 days before 50%
The day before 75%
Same day 100%
*We reserves the right to cancel tours due to inclement weather, insufficient bookings or events beyond our control. In this case, alternate dates may be offered or full refunds will be made.
Fitness & Health
While you do not need to have prior experience to partake in any of the activities and tours provided by Winds, good health and a positive attitude are essential. Further, some medical or physical conditions (including pregnancy) may preclude participation in some activities. You should raise any concerns in this regard prior to booking. You will need to sign a consent form before adventure.
Privacy Policy
We NEVER to sell or share your email address with any third party company. Additionally, all personal information is strictly protected.
About Us
Winds Co., Ltd.
Address:


Okutama Base
---
2-411-1Yugi-machi, Ōme, Tokyo, Japan 198-0064



Ōtsuki Base
---
470-4 Aza-Tanzawa, Tsunanoue, Yanagawa-machi, Ōtsuki, Yamanashi, Japan 409-0503



Kori Base
---
256-1 Kotaba, Okutama-machi, Nishitama-gun, Tokyo, Japan 198-0105

TEL:0428-85-9210
E-mail :raftingwinds@gmail.com